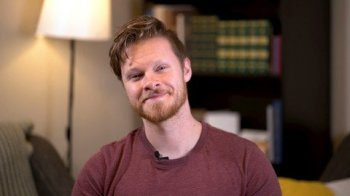 Have you ever wanted to be able to play those classic riffs that everyone recognizes? This is the course for you! In this class we'll cover twelve of the most iconic rock riffs together. From "Back in Black" to "Smells Like Teen Spirit," you'll start on your journey to playing along with your favorite songs.
We'll be using TABs to learn our songs. Not sure how to read TABs? No problem! We'll be covering TABs in our first lesson together, so you're all set up to learn.
We'll be going over "Back in Black" by ACDC, "Beat It" by Michael Jackson, "Come As You Are" and "Smells Like Teen Spirit" by Nirvana, "Crazy Train" by Ozzy Osbourne, "I Love Rock and Roll" by Joan Jett, "Seven Nation Army" by The White Stripes, "Smoke on the Water" by Deep Purple, "Iron Man" by Black Sabbath, "Sunshine of Your Love" by cream, "Sweet Child O' Mine" by Guns N' Roses, and "Sweet Home Alabama" by Lynyrd Skynyrd.
Each lesson includes video tutorials with multiple angles, comprehensive tabs, and clear instruction. You can also see moving graphics that show the notes we're playing for detailed learning. There is a free TAB worksheet download to enable practice between lessons.