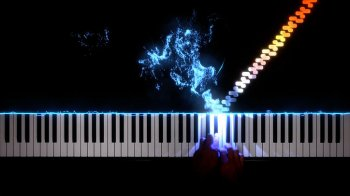 SeeMusic can connect to any keyboard or instrument with a MIDI output, and can record synchronized audio and MIDI data. Play back and render visualizations of musical performances, even without an instrument on hand.
Import and visualize MIDI files for any piece of music
Connect and record any instrument with a MIDI output
Record live performances with synchronized MIDI and audio
Use the Live Camera View feature to show live video inside the app
Blazing-fast renders, with 1080p and 4K resolution options!
v5.1
​Make piano videos
3D Particles and Lights
Add Video Footage
Add Keyboard Saber
Perfect 4K Renders